Our Clients
Whitman Masonry is proud to have worked with clients spanning many industries.
ACHC
Adams Products
Allen Pipkin
BASF
Bayer
Bell South
Biogen
Blue Cross & Blue Shield
Campbell University
Cardinal Gibbons High School
Carolina Country Club
Carolwoods Retirement Center
Caterpillar
Cheesecake Factory
Christ Church
Cisco
City of Raleigh
Conestogia
Corning
Credit Suisse First Boston
Cumberland County Schools
Duke Medical Center
Duke University
Durham County Public Schools
East Carolina University
EPA
Fidelity Bank
First Citizens Bank
First Health Carolinas
G E Aircraft
Glaxo
Glenaire Retirement Center
Goodyear
Gregory Poole Equipment
Grifols
Highwoods Properties
Iowa 80 Group
John J. Kirlin
Johnson Lexus
Johnston County Hospital
Kirk of Kildaire Presbyterian Church
Mallinckrodt
Moen
N C Judicial System
N C Museum of Art
Nash Hospital System
North Carolina State University
Northeast Foods
Peace College
Pfizer
Pilgrims Pride
Prestonwood Country Club
PSNC Energy
Raleigh YMCA
RDU
Rex Hospital
Salvation Army
Sampson County Hospital
Sanderson Farms
Searstone
Sound Station and Security
Southeastern Medical
Starbucks
State Employee Credit Union
Sysco Foods
Talecris
Target
The Lundy Group
Town of Navassa
Triangle Brick
U S Army
United Therapeutics
University of North Carolina at Chapel Hill
Verizon Wireless
Veterans Affairs
Wake County
Wake County Public Schools
Wake Medical Center
White Memorial Presbyterian Church
William Peace Univ
Williams Realty
Wyethe Lederle
General Contractor Clients
A.M. King
ADP Marshall
Alexander Design Build
Annis Building
August Construction
Balfour Beatty
Barnhill
BE&K
Bobbitt
Bovis
Bradley Corporation
Brasfield and Gorrie
Centex Rodgers
Centurion
Choate
Clancy & Theys
Commercial Contracting Corporation
Consolidated Design
Davidson & Jones
Davie Construction
Denver Construction
DH Griffin
DJ Rose
Donley's Concrete
DPR
DR Mozeley
Drake Construction
Edifice Construction
Edwards Inc
Ellis-Walker
ESI
Fluor
Frank L Blum
Freedom Constructors
Gannett Fleming
Gilbane
Gregory Development
Hardin Construction
Holder
Hunter-Roberts
Jackson Builders
JD Beam
JH Batten
John S Clark
Johnson Kreis
KBR
Lechase
Marshall
McDonald-York
Messer Construction
Pepper Construction
Polycon
Poythress
Primus Builders
R.N. Rouse
RayWest Design
RGD
Riley Contracting Group
RJGriffin
Robins & Morton
Rodgers Builders
RT Dooley
Russell Construction
Sanford Contractors
Shelco
Skanska
Southern Industrial
TALoving
Totolo-King
Whiting Turner
Williams Realty
Yonkers Industries
Work with Whitman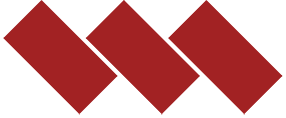 Our goal is to build long term relationships with each of our clients by demonstrating a commitment to reliability, customer service, and superior workmanship with every project.
Contact Us